Comprehensive Neurological Rehabilitation of WNY
*Intensive Neurological Rehabilitation is conducted by Occupational Therapy Practitioners as they are trained in areas of neurological anatomy, physiology, and functional application. Occupational therapy practitioners have demonstrated competence in physical performance rehabilitation, mobility and muscle performance and rehabilitation, balance restoration, executive function and memory impairments, and have honed the ability to graduate patients to functional performance in everyday life. 
Don't take our word for it!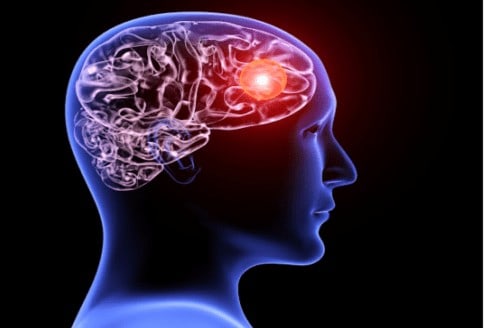 What is Neurological Rehabilitation?
Neurological rehabilitation and a Neuro-based Approach to rehabilitation is designed to address the physical, psychological, cognitive, and functional difficulties that often result from a brain injury, stroke, spinal cord injury, or progressive neurological disorder (PND).
Neurocentric occupational therapy is crucial for those recently diagnosed with a formal progressive neurological disorder like Parkinson's Disease, Multiple Sclerosis, or Alzheimer's or those recovering from an event that has affected their nervous system which could include infection, injury, or medical event to address needs from memory loss affecting planning and safety awareness or upper body contractures affecting joint mobility and independence.  By approaching therapy from a neurological perspective, you can promote neural plasticity, make new connections between the brain and the rest of the body, and regain functional abilities.
**Not all therapy practitioners and clinics actively practice the principles of neurological rehabilitation. Please know you have options!
How does Neurological Rehabilitation Work?
A comprehensive evaluation including physical status, psychological status, cognitive status, and functional status using specific assessments. 

 Conversation and collaboration between therapist, patient, and family to discuss current neurological symptoms, the extent of the neurological injury, the therapeutic potential for recovery, and a treatment plan with desired outcomes. 

Assessment of personal environment whether it be the patient's home, a family member's home, or an assisted living facility. 

Regular treatments to address physical needs, psychological needs, cognitive needs, and functional skills. Functional skills include personal daily living skills like dressing, bathing, toileting, instrumental living skills like laundry, dishes, and shopping, or other meaningful activities that add to one's quality of life.  Physical, psychological, and cognitive needs are equally important in Neuro Rehabilitation as the brain works holistically and so should your treatment plan. 

Education regarding the course of the patient's diagnosis, current condition, potential treatment possibilities, and what to expect along the way. 

Caregiver training regarding how to assist loved one through mood changes, physical changes, decline in participation of daily living, physical mobility, and community mobility. 

Recommendations for appropriate home exercises, home modifications, durable medical equipment, and adaptive equipment throughout the course of recovery or decline.
Why choose Buffalo Occupational Therapy?
Immediate appointment scheduling with accommodating treatment times

Competent and high-quality occupational therapy practitioners available to meet your needs 

All of our occupational therapy practitioners have monthly competency requirements including seminars, classes, testing, and research article reading. 

Individualized treatment plans

Buffalo Occupational Therapy practitioners understand the importance of neurological-based treatment components and are skilled in building treatment sessions that integrate the nervous system and musculoskeletal system. 

One-on-one therapy treatment sessions to ensure maximum outcomes are reached and your time is not wasted. 

All occupational therapy plans of care are personalized to our patient's needs and designed in

collaboration

with our patients and their caregivers, if applicable. 

Potential outcomes and course of recovery/habilitation are also discussed with transparency!
Unique Approach to Neuro Rehab
Plan of Care
PLEASE NOTE: According to evidence, neurological rehabilitation requires more than once weekly to see results! Buffalo Occupational Therapy asks all participants to commit to 2-3 times weekly for a minimum of 8-12 weeks to see evidence of motor learning. Motor performance will be seen prior to confirmation that true learning as taken place. 
January 2022: Due to high demand for our neurological rehab program and intensive time requirements, there are limited enrollments available. Please call as soon as possible if you are interested in outpatient neurological rehabilitation or have recently been diagnosed with a progressive neurological diagnosis. 
First Session
Intake & Commitment
Discussion
Medical History
Doctors
Prior Level of Function
Diagnosis
Expectations
First/second Session
Comprenhensive Evaluation with assessments and discussion :
Cognition
Whole Body Mobility
Perception
Environmental Barriers
Activities impacted
We are whole body and work using our knowledge of the most up-to-date research of cognitive training, motor learning and mobility training. Phases 3, 4, & 5 are constantly being volleyed. Phase 3 represents manual therapy, modalities, upper body and lower strengthening, postural training, pain management, and stretching. Phase 4 represents seated balance training, standing balance training, and mobility aid assessments/training. Phase 4 represents task specific training where your therapist will simulate or directly engage in you in the activities, functional movement patterns, and cognitive-demanding activities you are seeking to improve or maintain. 
This means that the plan of care is designed around what your body needs the most to support maximum performance. Whether it is an exacerbation of pain in your hips and lower back that needs to be addressed, posture changes, memory, or all of them combined, occupational therapy is able to treat the entire body using many techniques to ensure you can do what you want and need to do to remain happy and independent.