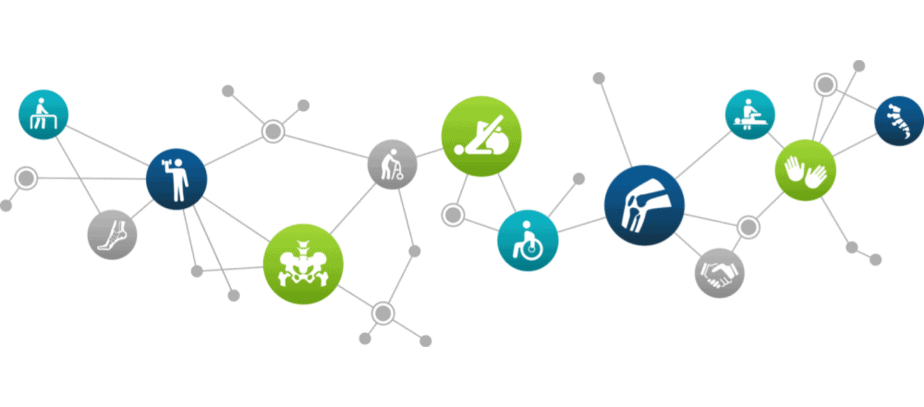 Movement Disorders Clinic for Rehabilitation and Management 
Buffalo Occupational Therapy is the only outpatient comprehensive movement disorder rehabilitation clinic in Western New York that is based on the principles of a partnership between biomedical science and activity analysis. With two locations in Buffalo, NY and the ability to use teletherapy throughout the state of New York, we are easily able to bring much-needed neurorestorative care to you regardless of where you live throughout the state. We have a special interest in clinical best practice in non-pharmaceutical approaches for  neurological trauma, movement based disorders, and progressive neurological conditions for all ages.  Our special interest has allowed us to hone our craft and practice evidence-based interventions for many common and rare movement disorders, neurocognitive disorders, neuromuscular disorders, and much more. 
Movement Disorders 
Dystonia
Ataxia
Cerebellar Ataxia
Motor Tics
Essential tremor
Parkinson's Disease (PD)
Parkinsonisms
Lewy Body Dementia (LBD) 
Functional Movement Disorders/Dysfunction
Progressive Supranuclear Palsy (PSP)
Myositis
Inclusion Body Myositis (IBM) 
Polymyositis (PM) 
Multiple Sclerosis
Vertigo
Cerebral Palsy
Cortical Basal Ganglionic Degeneration (CBGD)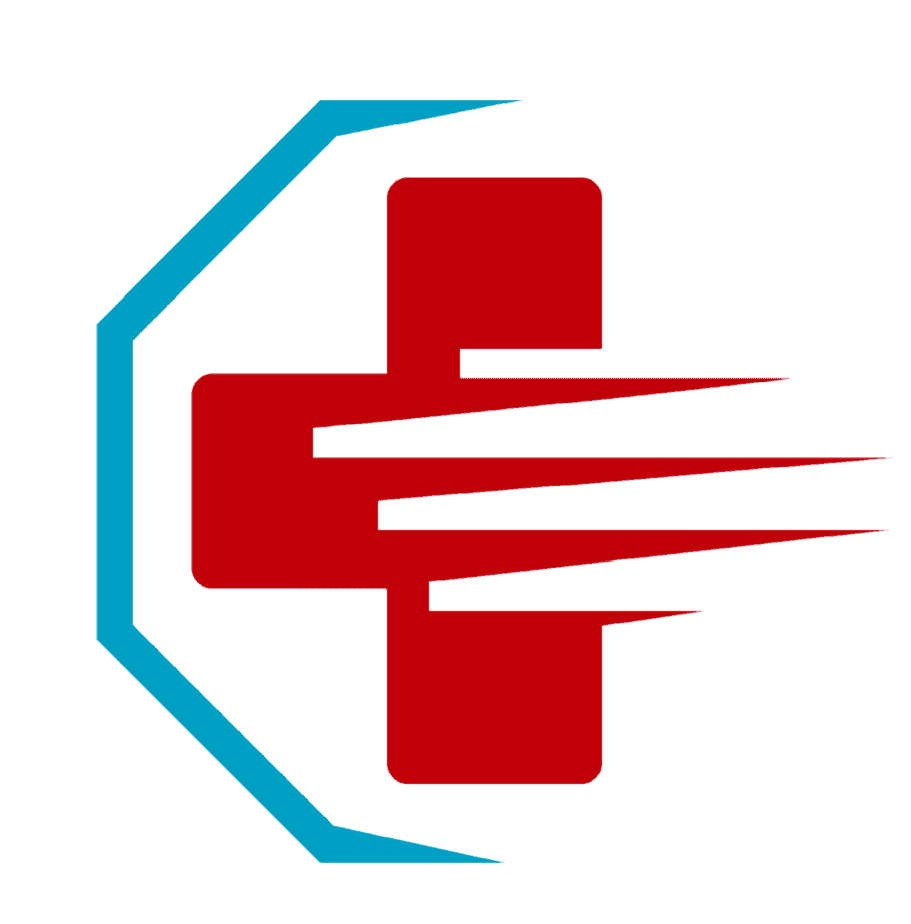 Treatment of these diagnoses are best served in quiet, one-on-one environments using the body's function to help improve, restore, and/or maintain movement. Please make sure you are giving yourself your best chance of reaching your full movement potential. 
**Not all therapy practitioners and clinics actively practice the principles of neurological rehabilitation. Please know you have options!
What is the comprehensive approach used by this movement disorder clinic?
As stated below, occupational therapy practitioners are movement analysts working in the biomedical, social, and behavioral models of healthcare. When given the freedom to work within our full scope of practice, occupational therapy is able to incorporate multiple body systems, functions, structures, and skills into one treatment and one plan of care. This is our specialty. Unfortunately, in facilities and institutions like hospitals and skilled nursing facilities, insurance companies divide our skillset between three professions. Buffalo Occupational Therapy has brought it back together to bring you excellence in clinical implementation. 
When working with movement disorders, the therapist must target and leverage the appropriate neurological mechanisms to improve your overall function. Buffalo Occupational Therapy (BOT) teams are committed to understanding this information and applying it in practice. From the time you begin your first plan of care with BOT through the years after when we are 'doing life with you' and helping you maintain and maximize your function longterm, Buffalo Occupational Therapy delivers quality, care, and hope with every interaction. 
What can you expect to be addressed by your therapy team throughout your plan of care?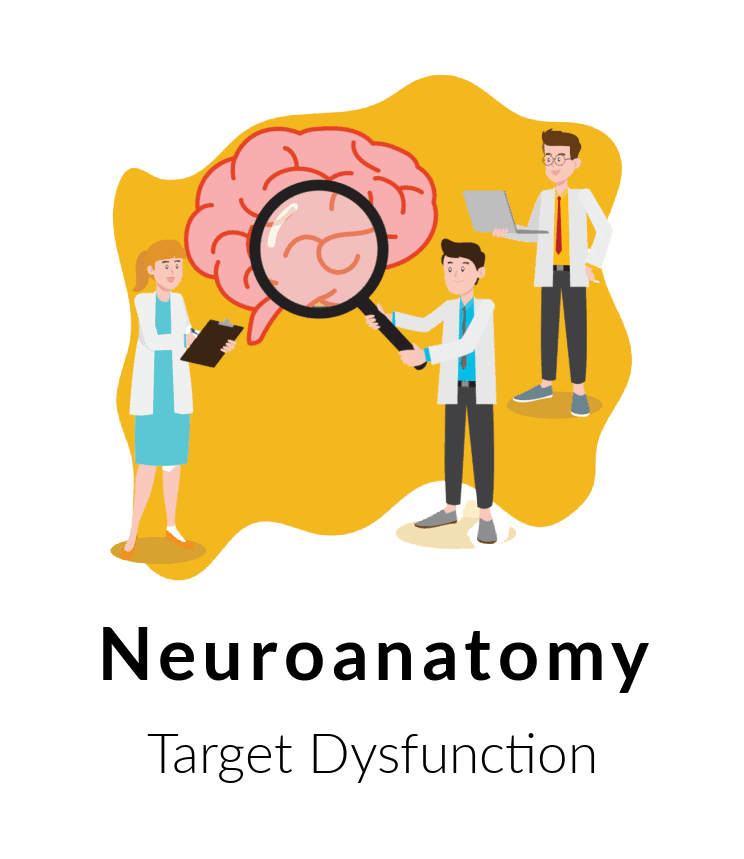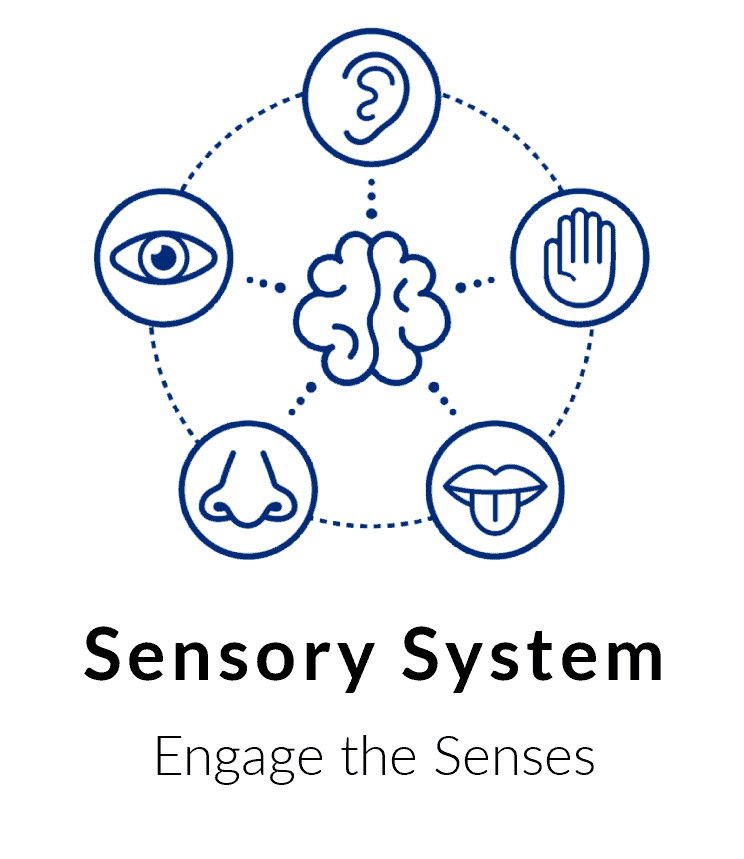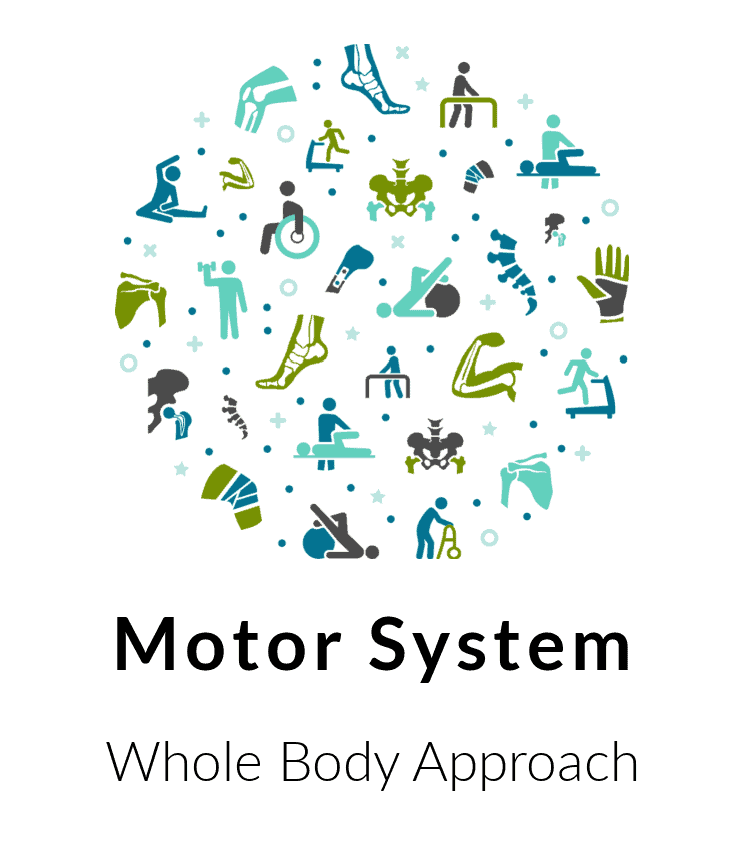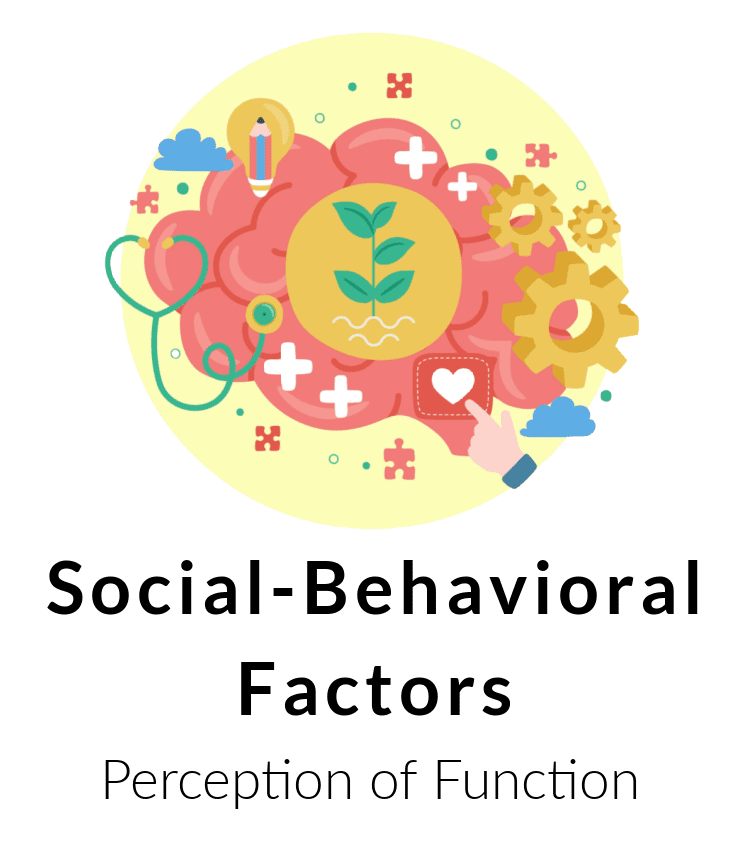 What do we ask from our clients to experience best outcomes?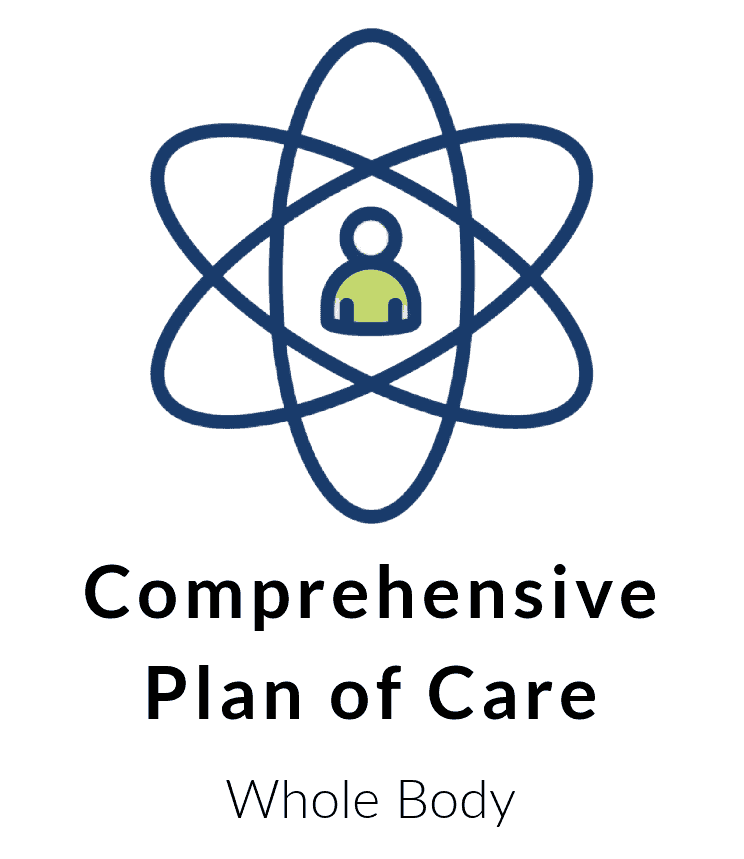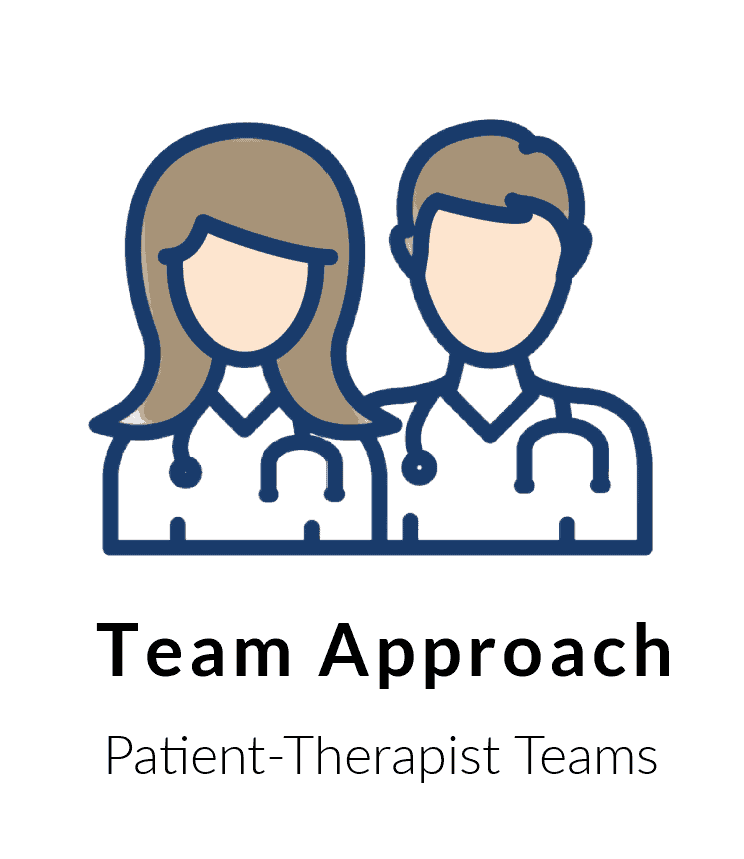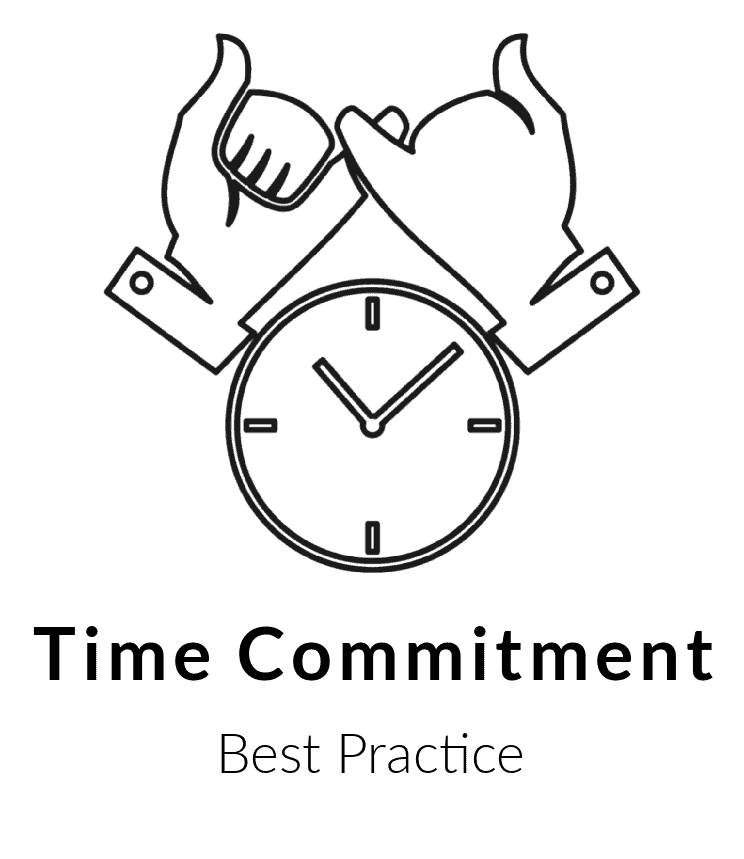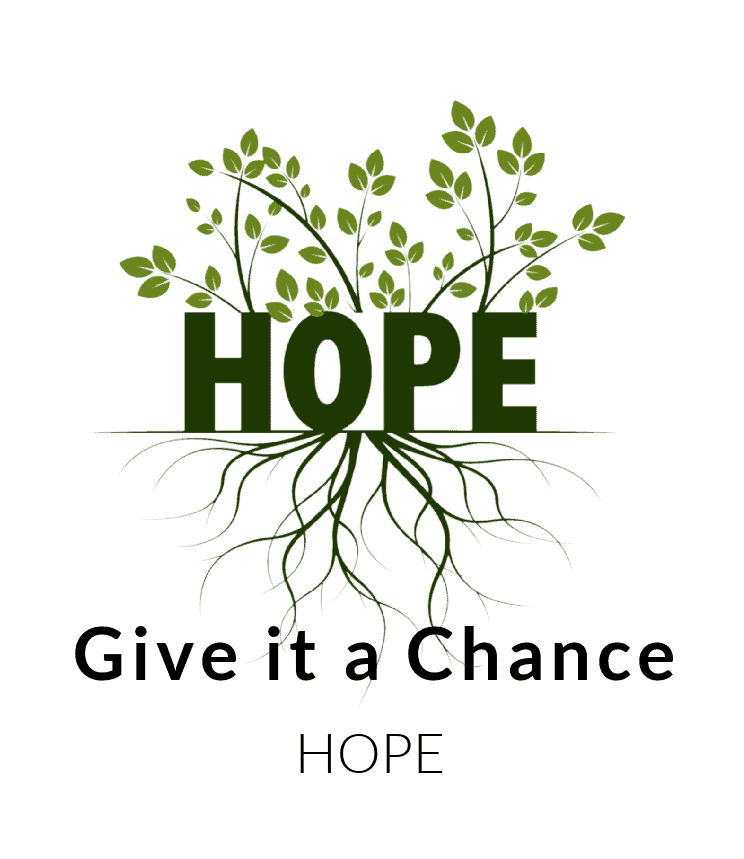 Allow us to treat your entire body. Do not split your therapy between two professions and have one address the arms and one address the legs. This is not good therapy and it is not evidence based. The musculoskeletal system and nervous system perform one neuromuscular function and the body is connected through kinetic (movement) links.  People rarely see their full potential when they approach therapy like this. Occupational Therapy is trained to treat your entire body for this purpose. We cannot be asked to split our approach between the upper and lower body when we must leverage the full body to address the root of the symptoms you are experience. 
Understand that a team approach is best for everyone. Each patient will work with a team of therapists. This means that your treatment will rotate between a maximum of three therapists who will intimately know you case and progression. All practitioners on your team are required to know your medical history, diagnosis, and most current non-pharmaceutical treatment approaches for your symptoms. Working on a team allows there to be consistent oversight and redundancy to protect you from working with a "stranger". It also allows you the benefit of profiting from up to three unique clinical vantage points. 
Time and Financial Commitment. Movement disorders require time. Working the brain (Central nervous system) and the peripheral nervous system requires a commitment both by you and your team. We take our job very seriously. This is more than a job for us. We are committed to doing hours of research and planning before every evaluation and session. You are more than a number to us and we care about achieving good outcomes. In order to do this, we must follow the research. In order to do this, we must be consistent with neuromuscular re-education. We ask that you are prepared to consistently commit to at least two sessions a week for 12 weeks in order to see if our treatments are effective and to know that you are doing everything that you can do to improve your mobility when living with movement disorders of a static or progressive nature. 
Give it a chance. Every person I have spoken to has said that they hate when people say, "trust the process". So, we will ask you to have hope. On a days when your hope seems lost or limited, let us hope for you. As Buffalo Occupational Therapy, 'we will always have hope' (Psalm 71:14). We believe God has given some people the ability to interpret science and research for the benefit of others. Allow us to use science to help you have your best chance to decrease pain, decrease symptoms of your movement disorder, increased mobility, and increase independence. You don't have to fight the day to day battles alone. Let us work together to help you remain in control of the movement disorder you currently live with.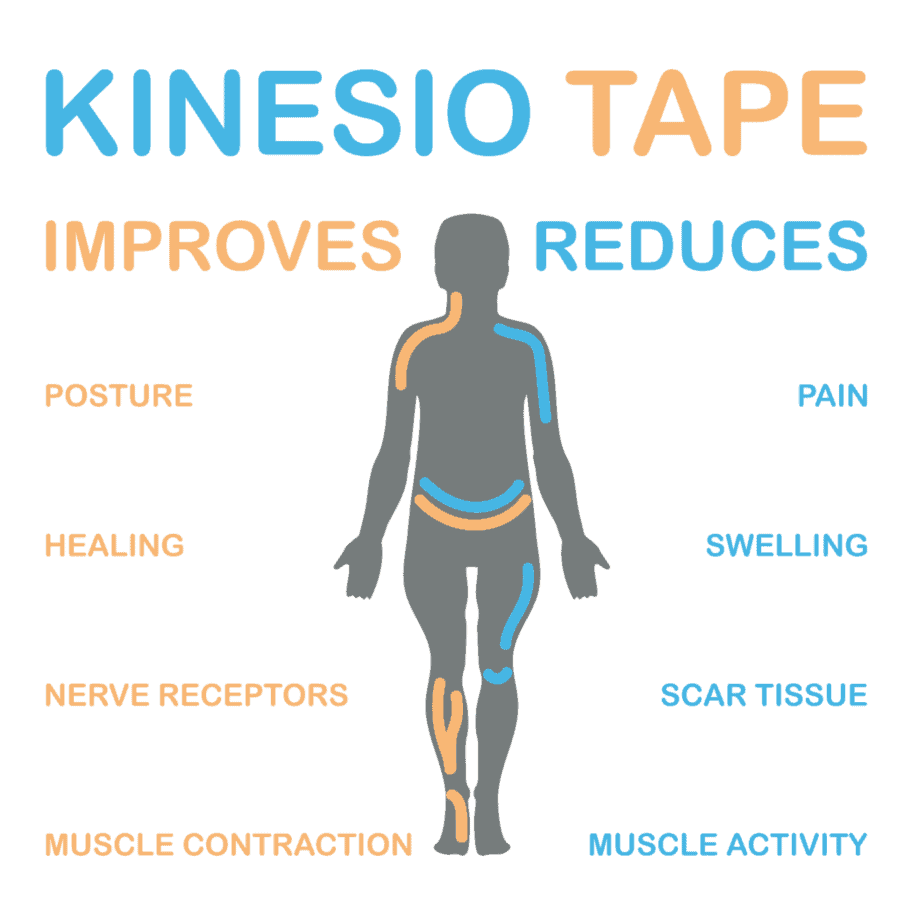 Kinesiology Taping for Movement Disorders
There are over 100 unique ways to apply kinesiology tape depending on what symptoms you are experience with your common or rare movement disorders. 
Our patients have seen successful outcomes for the following problems: 
Spasticity 
Dystonia
Nerve compression syndromes
Neuropathies
Overactive muscles
Underactive muscles
Hemiplegia
Joint pain
Parasthesias
Inflammation
Much more
Other Specialized
Areas of Practice
Upper Body and Lower Body Rehabilitation
In order to be functional experts, occupational therapists are fully trained in human anatomy- both upper body and lower body rehabilitation strategies and techniques. This allows us to address upper body and lower body diagnoses, posture, balance deficits, and more. We use various treatment methods such as exercises, stretching, training in body mechanics, massage and manipulation, endurance and stamina activities, stair climbing, walking training, and modalities such as e-stim, vibration, cold, and heat. 
Vocational Rehabilitation
Vocational Rehabilitation helps you get back to doing what you love and find meaningful. If you have recently experienced a traumatic medical event, been given a diagnoses affecting your livelihood, or have a loved one needing support and training to enter the work-field for the first time, Buffalo Occupational Therapy can provide vocational rehabilitation for a reasonable cost. 
Geriatric Rehabilitation
Current research has revealed the human body goes through enough changes over the age 65 to demand a unique approach to medicine and rehabilitation. Buffalo Occupational Therapy uses a Neuro Therapeutic approach partnered with their knowledge of human development to treat older adults through Geriatric Rehabilitation. 
Neurological Rehabilitation
Neurological Rehabilitation uses a variety of techniques and methods to promote neuroplasticity, neuronal re-patterning, and return of function to enhance daily living. It is used to help those who have  been diagnosed with Neuro-related illness, like Alzheimer's, dementia, Parkinson's, or Multiple Sclerosis,  suffered a stroke, brain injury, or spinal cord injury.
Kinesiology Taping
Buffalo Occupational Therapy is specialized in applying kinesiology taping techniques to the skin in order to enhance neural plasticity, support recovery, offer joint support, reduce chronic pain, decrease nerve pain,  and help correct muscle imbalances.
Adaptive and Durable Medical Equipment
Buffalo Occupational Therapy offers specialized advice on appropriate adaptive equipment and durable medical equipment for aging  in place as well as maximizing independence when living with a progressive disease or chronic illness. Offering low-cost options to address your concerns is something we pride ourselves on, and if we can't offer you a solution, we will find someone who can! 
Functional Rehabilitation
Your content goes here. Edit or remove this text inline or in the module Content settings. You can also style every aspect of this content in the module Design settings and even apply custom CSS to this text in the module Advanced settings.
Environment and Home Assessments
Ensuring your personal physical environment and home environment is accessible and safe is just one area of occupational therapy practice. Buffalo Occupational Therapy is specialized in assessing your physical symptoms and needs and applying this information to creating a livable environment both now and throughout the course of your diagnosis. Occupational therapists seek to maximize independence to keep you living in the place of your choice.
Cognitive Therapy and Dual Tasking
Buffalo Occupational Therapy has a special focus in neuroanatomy and what each area of the brain controls in terms of information processing, functional performance, and executing gross mobility. Where many other practices only work on mobility or only work on cognition, Buffalo OT is the only practice in Western New York, addressing both needs in one plan of care. Dual tasking and cognitive therapy is an area BOT feels very confident in addressing as we have seen amazing therapy outcomes. 
Do we accept Referrals?
Buffalo Occupational Therapy accepts self-referrals through
direct access as well as referrals and prescriptions for 
occupational therapy services from medical providers, 
specialists, and Chiropractors. Because we know how 
important it is to get started in occupational therapy right
away, we work with our patients to obtain the necessary
signatures and referrals for maximum insurance coverage. 
Referring to Buffalo Occupational Therapy is simple! 
Submit a Referral for Therapy