Get Started
This course is currently closed
Buffalo Occupational Therapy is an AOTA Approved Provider of professional development. Course approval ID# 4831. This Distance Learning-Interactive course is offered at .16 CEUs, and is introductory. The assignment of AOTA CEUs does not imply endorsement of specific course content, products, or clinical procedures by AOTA. 
This course is designed to equip students and practitioners with introductory knowledge of the Occupational Therapy Practice Framework : 4 edition and its application to clinical practice. Prior to truly understanding the occupational therapy process of activity analysis, you need to have a healthy respect for the OTPF-4 and understand the relevance of this  important document for both occupational therapy practitioners and occupational therapy assistants.This course will give an explanation of what information is within the OTPF-4 and how it relates to clinical practice.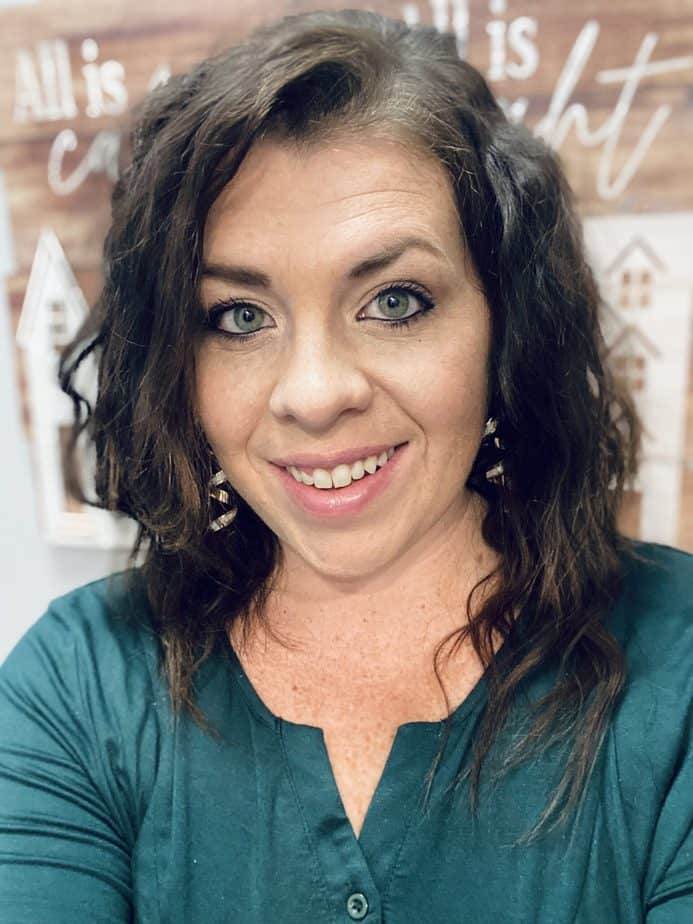 Michelle Eliason, MS, OTR/L, CKTS, CDS
Course Author
Michelle has experience in numerous areas of the medical model. Her career has given her insight as a professor, manager, practitioner, contractor, per diem clinician, service agent, and business owner. She can be contacted with questions and comments at her e-mail address: [email protected]
Hello learner!
I am so thankful that you have purchased this course. I have put a lot of my passion, love, and years of experience into this course and I hope it benefits you. Please know that I do not take your investment into your professional development lightly! This course is meant to help give you the confidence necessary to use your full scope of practice as it is depicted through the Occupational Therapy Practice Framework – 4.
This course is meant to give you an introductory understanding of the foundation of the occupational therapy perspective through the constant reference of the OTPF-4. It is designed for you to read, listen, and begin to integrate your knowledge. It is my desire that this information prompts you to join the BOT mentorship program so that you can further explore these ideas and become the practitioner you were meant to be within the expansive occupational therapy profession.
Good luck and I hope you enjoy!
1. Why is the OTPF-4 important? (0:00-23:00)
2. Explain OTPF-4 as a Guide (23:00- 33:00)
3. Explain OTPF-4 as a support of occupation-based approach (33:00- 55:47)
4. Explain the cornerstones of the occupational therapy profession according to the OTPF-4 (55:47-1:42)
Professional Development Completion Requirements
1. Learner must watch the video-based training in its entirety 
2. Learner must answer mixed format questions (multiple choice/ true or false) to demonstrates learning objectives / course objectives have been met. 
Explain the importance of The Occupational Therapy Practice Framework 4th Edition as it relates to the clinical execution of occupational therapy.
Understand how The Occupational Therapy Practice Framework 4th Edition acts as a guide and support for the occupational therapy practitioner during implementation of domain and process of occupational therapy
Explain the cornerstones and contributing qualities assigned to the occupational therapy profession by The Occupational Therapy Practice Framework 4th Edition.
AOTA CEUs/Contact Hours: 1.6 Contact Hours / .16 CEUs
Date and Course Completion Requirements:
The material will be accessible to you AT YOUR OWN PACE FOR 1 YEAR or the duration of your Thrive Membership (whichever is applicable). You must complete this course within that time period. You must complete all course objectives and applicable assessments.
Ask Questions:
This is an asynchronous learning platform. Submit questions via e-mail, receive answer via video/audio whichever is appropriate posted to website (FAQ page)
Cost:
Level of Difficulty: Introductory 
Information is geared to practitioners with little or no knowledge of the subject matter. Focus is on providing general introductory information. 
Target Audience:
Occupational Therapy (OT/OTA) students and practitioners looking for additional instruction on introductory and foundational knowledge of the OT profession and how to use the OTPF-4 for confidence and clinical application. 
Where:
Asynchronous Online Learning Platform
Host:
Buffalo Occupational Therapy will be organizing and delivering the program, Michelle Eliason, MS, OTR/L, CKTS will be teaching!
Instructional Methods:
(1) Webinar (2) Powerpoint Slides  (7) Ability to ask questions throughout the year and have them be answered via audio or video on the FAQs page.
Accommodations
Do you require accommodations or assistance?
Miscellaneous Course Information
Cancellation Policy
Course Transfer Option: Within one week (7 days) of course purchase and proof that the course was not accessed,  at no charge, BOT will assist with a one-time transfer to a different course at equal or lesser investment.
Refund Option – Online Course: You are eligible for a refund if your Learndash account reflects that you have spent less than 2 total hours within the course. Your refund will be processed within 7-10 business days from receiving your refund request.* Any requests falling outside the timeframe stated in this policy, do not qualify for a refund.
Distance Learning – Interactive Courses / Provider-based Cancellation: If, for any reason, the course instructor will not be accessible to interact with any purchased course, the learner will have extended access to the course for the amount of time the course instructor is inaccessible. The course user will be contacted immediately and kept apprised of the status. 
*Please note that many credit card companies have an additional 3-5 business day processing time for the refund to reflect on your credit card statement.
Financial Disclosures
Buffalo Occupational Therapy stands to benefit financially from courses materials and additional materials referenced throughout the course in the form of treatment videos, memberships, PDFs, and other resources.
Buffalo Occupational Therapy has compiled supplement resources by way of a manual that has been sufficiently cited and a unique compilation of workbook pages used to better understand course materials. Because this is considered "for education only", it has not been included in the cost of this program.
All educational resources are created to further the occupational therapy profession in our mission to help produce competent and confident clinical providers.
Buffalo Occupational Therapy and speakers do not stand to benefit financially from any textbooks or course materials authored by others that are mentioned throughout the course. As evidence-based and research-driven professionals, we have accumulated many great resources from other authors in the medical profession and freely promote these materials as separate purchases to aid in your wealth of knowledge throughout your career.
Instructional Methods
(1) Webinar (2) Powerpoint Slides  (7) Ability to ask questions throughout the year and have them be answered via audio or video on the FAQs page.
Please download the following course PDF powerpoint for your resources and learning structure: