Course Description:
This course will offer you an overview of the upper extremity related to Occupational Therapy. The course participant will learn about the broad topic of upper extremity rehab through the lens of the OT domain including body structures, body functions, performance skills, and activities that can be achieved when all elements are working synchronously. Browsing through this course page will give you a better understanding of what to expect within the content of this course.
A Note from the Course Creator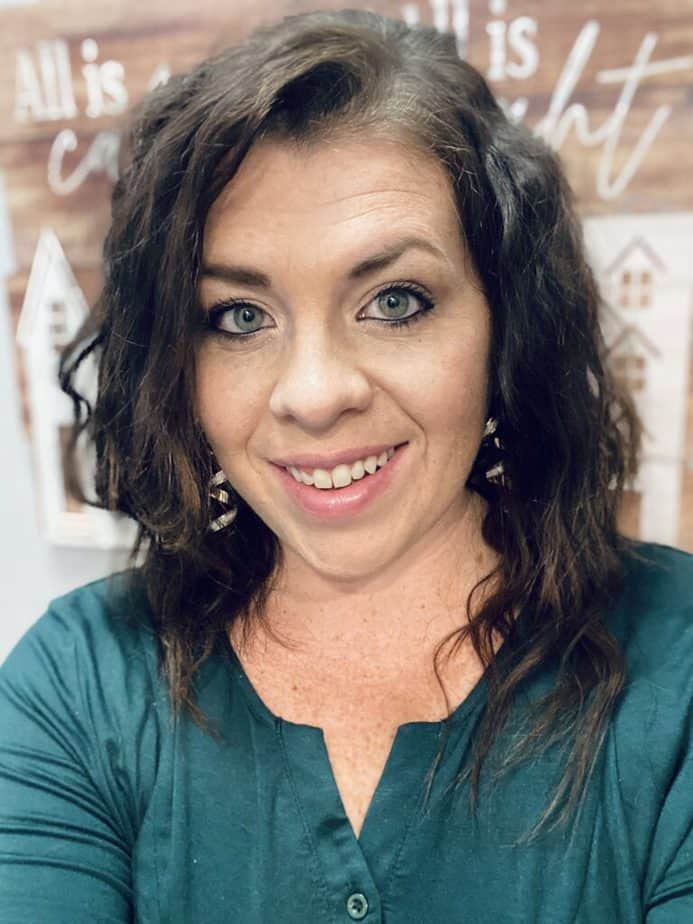 Hello learner!
I am so thankful that you have purchased this course. I have put a lot of my passion, love, and years of experience into this micro-course and I hope it benefits you. Please know that I do not take your investment into your professional development lightly! The upper body is a place that many programs will start and stop. Many academics will teach you a general understanding of concepts you must understand to execute self-care but our understanding of the body functions, structures, and performance skills requiring for activity performance using upper extremities should be shaped holistically. We should know where each subject matter fits within activity analysis so that we are confident in our freedom to remediate function once we graduate into clinical practice.
We must see the body in its entirety if see to help our clients holistically. As you learn about the upper body, please understand that there is so much more content available that what you see in this course. This course does not go into detail, but is meant to give you a good overview foundation of fundamental content you will use to guide your clinical reasoning.
Good luck and I hope you enjoy!
Love,
Michelle

Course Information

Course Approval Code: 48653
Lessons:
Introduction to the upper extremity
Shoulder and shoulder complex
Common Diagnoses of the Upper Extremity
The Elbow and Common Diagnoses
The Wrist and Common Diagnoses
The Hand and Common Diagnoses
Course Objectives:
Develop a working knowledge of the major elements of the upper extremity to serve as a foundation for future discovery.
Acknowledge and identify the difference between the shoulder girdle and the shoulder complex
Identify the major conditions impacting the upper body at the shoulder, elbow, wrist, and hand.
Course Assessment:
The course participant will complete a final quiz with one matching section, true/false questions, and multiple choice questions. They must score at least an 80% to pass this course and receive a certificate.
AOTA CEUs/Contact Hours: 
2.5 Contact Hours / .25 CEUs
Date and Course Completion Requirements:
The material will be accessible to you AT YOUR OWN PACE FOR 1 YEAR or the duration of your Thrive Membership (whichever is applicable). You must complete this course within that time period. You must complete all course objectives and applicable assessments.
Ask Questions:
This is an asynchronous learning platform. Submit questions via e-mail, receive answer via video/audio whichever is appropriate posted to website (FAQ page)
Cost:
Level of Difficulty: Introductory 
Information is geared to practitioners with little or no knowledge of the subject matter. Focus is on providing general introductory information. 
Target Audience:
Occupational Therapy (OT/OTA) students and practitioners looking for additional instruction on introductory and foundational knowledge of the OT profession and how to use the OTPF-4 for confidence and clinical application. 
Where:
Asynchronous Online Learning Platform
Host:
Buffalo Occupational Therapy will be organizing and delivering the program, Michelle Eliason, MS, OTR/L, CKTS will be teaching!
Instructional Methods:
(1) Webinar (2) Powerpoint Slides  (7) Ability to ask questions throughout the year and have them be answered via audio or video on the FAQs page.
Accommodations
Do you require accommodations or assistance?
Contact us for Assistance
Course Outline:
Lesson One : Introduction to Upper Extremities
Lecture 1: Introduction to Upper Extremities
Lesson Two: The Shoulder
Lecture 1: Introduction to the Shoulder
Lecture 2: Introduction to Shoulder Osteokinematic Movements
Lecture 3a: Scapular Mobility Seated
Lecture 3b: Scapular Mobility Standing 
Lecture 4: Structures and Motions of the Shoulder and Scapula
Lecture 5: Overview of the Shoulder Complex 
Lecture 6: Common Pathologies of the Shoulder
Lesson 3: The Elbow and Common Diagnoses
Lecture 1 : The elbow and common diagnoses of the elbow
Lesson 4: The Wrist and Common Diagnoses
Lecture 1 : Common pathologies of the wrist and hand
Lesson 5: The Hand and Common Diagnoses
Explaination of common diagnosis of the hand
Please download the following powerpoint pdf to guide you through this continuing education course: