This course is meant to give you a better understanding of how occupational therapy practitioners may use their knowledge of holistic (whole-body) rehabilitation science. If you have been told that occupational therapy doesn't do the lower body, this class is for you! Take this course and gain more confidence in the knowledge you have already acquired of the lower body structures!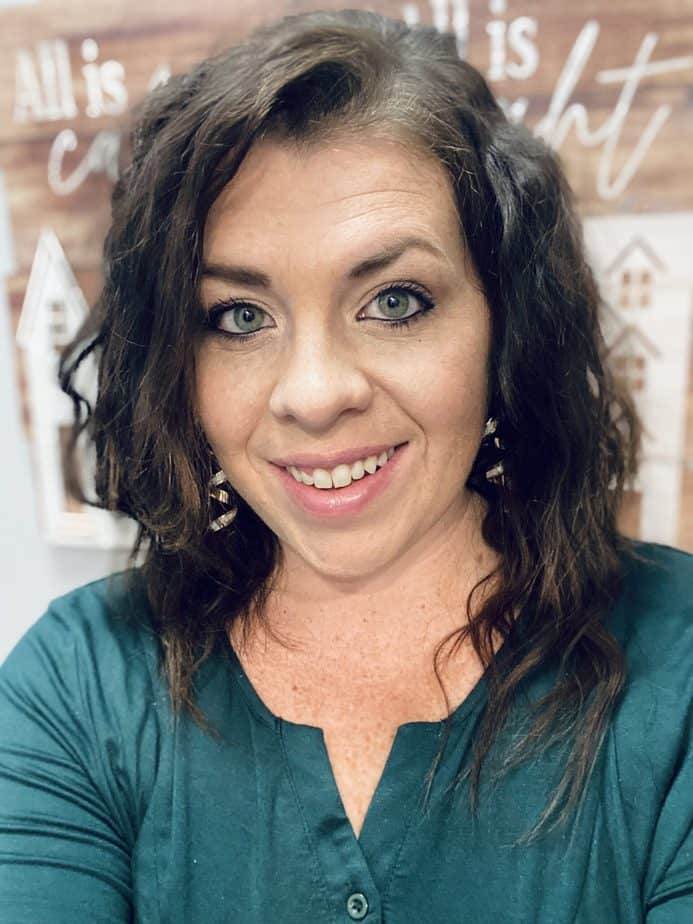 Michelle Eliason, MS, OTR/L, CKTS, CDS
Course Author
Michelle has experience in numerous areas of the medical model. Her career has given her insight as a professor, manager, practitioner, contractor, per diem clinician, service agent, and business owner. She can be contacted with questions and comments at her e-mail address: [email protected]
Hello learner!
I am so thankful that you have purchased this course. I have put a lot of my passion, love, and years of experience into this micro-course and I hope it benefits you. Please know that I do not take your investment into your professional development lightly! I know you intentionally chose this course on the lower body in occupational therapy because you wanted to know more about the lower body! As an occupational therapy practitioner, what the heck is our role?! Do we actually "treat" the lower body or do we always defer to physical therapy? What is our scope of practice? Can you be confident addressing the needs of the lower body?
This is a tough topic. If you know me, you know that I am an occupational therapist who proudly takes the referral for lower body rehabilitation and I don't send them to physical therapy (the majority of the time)! Why? Because I am confident of my knowledge of human anatomy, healing, and activity analysis. You can be too! I hope that this is the first step in your journey to knowing more about the lower body and it helps shine some light to the content so that you can begin your own exploration of this topic.
Good luck and I hope you enjoy!
Introduction to the lower extremities in occupational therapy
Occupational Therapy role in lower extremities
Structures and Performance Skills related to Lower Extremities
Gait and Functional Ambulation [ with videos of many types of atypical gait patterns]
A list of common problems impacting the lower extremities
The course participant will complete a final quiz with one matching section, true/false questions, and multiple choice questions. They must score at least an 80% to pass this course and receive a certificate.
Develop and enhance understanding of the occupational therapy practitioner's role in lower body remediation and rehabilitation.
Develop and enhance understanding of the appendicular skeleton as it relates bilateral lower extremity structures, functions, and movements and it's integrative implications on upper extremity function, gait, posture, ergonomics.
Learn the gait analysis process required for the occupational therapy practitioner to address functional mobility (functional ambulation and transitional movements) goals as it relates to the integration of movement while facing activity demands across numerous environmental contexts.
Develop and enhance understanding of common atypical gait patterns that present across the lifespan and how these patterns will impact occupational performance across the 9 domains of occupation.
Learn occupation-centered treatment continuum progressions that allow the occupational therapy practitioner to address physical dysfunction while working towards and graduating into reaching maximum occupational performance capacity
AOTA CEUs/Contact Hours: 1.6 Contact Hours / .16 CEUs
Date and Course Completion Requirements:
The material will be accessible to you AT YOUR OWN PACE FOR 1 YEAR or the duration of your Thrive Membership (whichever is applicable). You must complete this course within that time period. You must complete all course objectives and applicable assessments.
Ask Questions:
This is an asynchronous learning platform. Submit questions via e-mail, receive answer via video/audio whichever is appropriate posted to website (FAQ page)
Cost:
Level of Difficulty: Introductory 
Information is geared to practitioners with little or no knowledge of the subject matter. Focus is on providing general introductory information. 
Target Audience:
Occupational Therapy (OT/OTA) students and practitioners looking for additional instruction on introductory and foundational knowledge of the lower body. This information will enhance your [general] vantage point of the "big picture" in your treatments. 
Where:
Asynchronous Online Learning Platform
Host:
Buffalo Occupational Therapy will be organizing and delivering the program, Michelle Eliason, MS, OTR/L, CKTS will be teaching!
Instructional Methods:
(1) Webinar (2) Powerpoint Slides  (7) Ability to ask questions throughout the year and have them be answered via audio or video on the FAQs page.
Accommodations
Do you require accommodations or assistance?
Miscellaneous Course Information
Course Outline
Lesson One : Introduction to Lower Extremities in Occupational Therapy 
Text-only introduction
Lesson Two: Occupational Therapy Role with the Lower Extremities
Lecture 1: Five Roles of OT with Lower Extremties
Lecture 2: Continued…OT's lens regarding the lower body
Lesson 3: Structures and Performance Skills of the Lower Extremities
Lecture 1: Structure Overview of the Lower Body 
Helpful External Resource 1
Lesson 4: Gait and Functional Ambulation
Lecture 1 : Gait Analysis
Lecture 2 : Functional Ambulation
Helpful Videos : 10 Gait Analysis Videos 
Lesson 5: Common Problems of the Lower Extremities 
Text-only information with helpful links
Financial Disclosures
Buffalo Occupational Therapy stands to benefit financially from courses materials and additional materials referenced throughout the course in the form of treatment videos, memberships, PDFs, and other resources.
Buffalo Occupational Therapy has compiled supplement resources by way of a manual that has been sufficiently cited and a unique compilation of workbook pages used to better understand course materials. Because this is considered "for education only", it has not been included in the cost of this program.
All educational resources are created to further the occupational therapy profession in our mission to help produce competent and confident clinical providers.
Buffalo Occupational Therapy and speakers do not stand to benefit financially from any textbooks or course materials authored by others that are mentioned throughout the course. As evidence-based and research-driven professionals, we have accumulated many great resources from other authors in the medical profession and freely promote these materials as separate purchases to aid in your wealth of knowledge throughout your career.
Instructional Methods
(1) Webinar (2) Powerpoint Slides  (7) Ability to ask questions throughout the year and have them be answered via audio or video on the FAQs page.
Please download the below course materials for your reference throughout the course!