Course Description:
This course will offer you an overview of the foundational principles of physiology and movement related to clinical practice. The principles and elements we will discuss in this unit are not exhaustive (which means there is so much more you can learn and know about the physiological makeup of your patient according to their diagnosis and rehabilitation process). However, the elements that have been chosen to be apart of this course have been chosen according to the information that is most applicable to typical execution of the occupational therapy process. Please keep that in mind.
A note from the course author: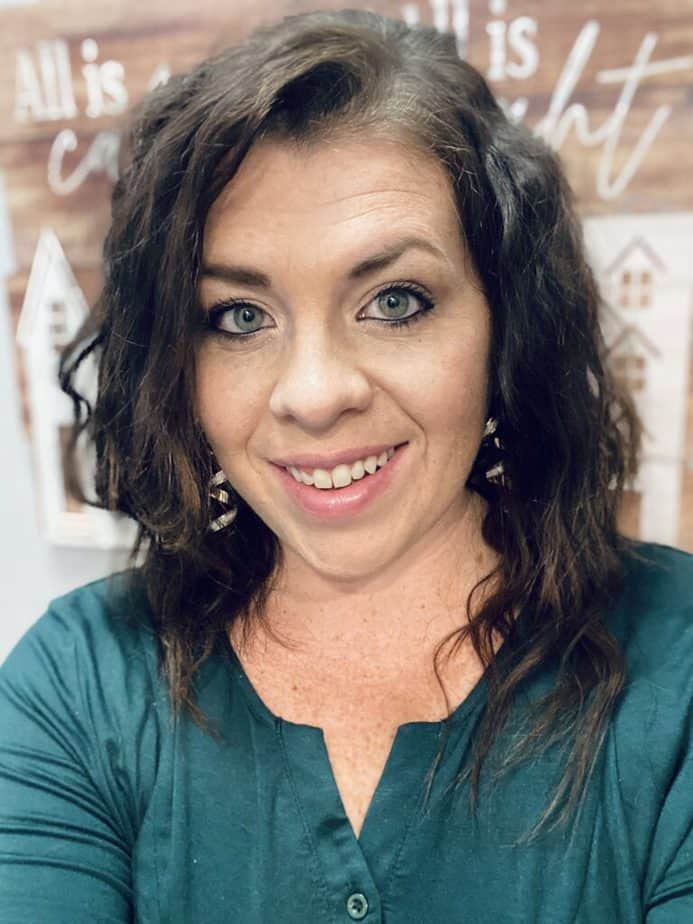 Hello learner!
I am so thankful that you have purchased this course. I have put a lot of my passion, love, and years of experience into this micro-course and I hope it benefits you. Please know that I do not take your investment into your professional development lightly! I know you intentionally chose this course on functional anatomy for the occupational therapy practitioner because you feel you need a refresh of the 'ground floor', crucial components of activity analysis.
Please go into this course with an open mind. Understand where you are in activity analysis every step of the way. Consider examples of how you may apply this information to a patient/client. Knowing anatomy and kinesiology are crucial to success in this career as occupational scientists. As one of my very dear professional peers stated, "We all need to go in with our proverbial guns blazing, but that requires us to know our stuff!" That is what this course is all about. Knowing the body functions/systems component of activity analysis is critical to your success as an activity analyst.
Contact Information: [email protected]

Course Information

Course Approval Code: 4861
This course addresses the following core elements of occupational science:
Fundamental elements of Occupational Therapy
Introduction to functions and systems related to Activity Analysis
Musculoskeletal System
Nervous System
Motor learning and neuro-recovery treatment interventions
Range of motion and manual muscle testing
Course Outline:
Lesson One : Fundamental Elements of OT
Lecture 1: Overview of Kinesiology, Models, and Philosophies of Movement
Lecture 2: External Forces and Layers of Skin
Lecture 3: A Note on the  Holistic and Multisystem  Lens
Lesson Two: Overview of MSK Systems
Lecture 1: Axial and Appendicular Skeloton & Planes of Movement
Lecture 2: Connective Tissue (1) 
Lecture 3: Connective Tissue (2) 
Lecture 4: Connective Tissue (3) 
Lecture 5: Tendons and Ligaments (1) 
Lecture 6: Tendons and Ligaments (2) 
Lecture 7: Overview of Scar Management and Scar Massage
Lecture 8: Overview of Inflammation Management  in OT
Lecture 9: Skeletal Muscles
Lecture 10: Neuromusculoskeletal Connection
Lecture 11: Muscle Fibers
Lecture 12: Muscle Contractions
Lecture 13: Levers, Kinetic Chains, and Joint Positions
Lecture 14: Force Couples and Muscle Roles
Lesson 3: Overview of Nervous Systems & Motor Learning and Neuro-recovery treatment approaches
Lecture 1: The Central Nervous System 
Lecture 2: Neuroplasticity
Lecture 3: Cerebral Cortex
Lecture 4: Frontal Lobe
Lecture 5: Lobes and Hemispheres
Lecture 6: The Peripheral Nervous System and Plexuses
Lecture 7: Neuromuscular Connection 
Lecture 8:  Levels of Movement and Upper Motor Neurons vs Lower Motor Neurons
Lecture 9: Overview of Motor Learning Principles
Lecture 10: Neurodevelopmental Video on Key Points of Control
Lecture 11: Brunnstrom's Approach
Lesson 4: Range of Motion and Manual Muscle Testing
Lecture 1 : Range of Motion Screen
Lecture 2: Manual Muscle Screen
Lecture 3: Introduction to Goniometer and other OT tools 
Course Objectives:
Develop a working knowledge of how the Musculoskeletal System integrates with the neuromuscular system and how both are related to occupational therapy.
Develop and understand the principles of connective tissue in the human body and understand the importance of leveraging the OTPs knowledge of connective tissue during a plan of care.
Develop an understanding of kinetic chains, joint positions, and force couples in relation to body structures and functions with the OT lens.
AOTA CEUs/Contact Hours: 
6.0 Contact Hours / 1 CEU
Date and Course Completion Requirements:
The material will be accessible to you AT YOUR OWN PACE FOR 1 YEAR or the duration of your Thrive Membership (whichever is applicable). You must complete this course within that time period. You must complete all course objectives and applicable assessments.
Ask Questions:
This is an asynchronous learning platform. Submit questions via e-mail, receive answer via video/audio whichever is appropriate posted to website (FAQ page)
Cost:
Level of Difficulty: Introductory 
Information is geared to practitioners with little or no knowledge of the subject matter. Focus is on providing general introductory information. 
Target Audience:
Occupational Therapy (OT/OTA) students and practitioners looking for additional instruction on introductory and foundational knowledge of the OT profession and how to use the OTPF-4 for confidence and clinical application. 
Where:
Asynchronous Online Learning Platform
Host:
Buffalo Occupational Therapy will be organizing and delivering the program, Michelle Eliason, MS, OTR/L, CKTS will be teaching!
Instructional Methods:
(1) Webinar (2) Powerpoint Slides  (7) Ability to ask questions throughout the year and have them be answered via audio or video on the FAQs page.
Accommodations
Do you require accommodations or assistance?
Contact us for Assistance